100%RPET luggage fabric
1500-2999 meter(s)

US$1.9

≥ 3000

US$1.82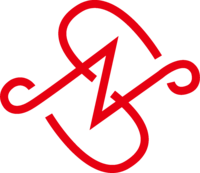 Suzhou Zhongsheng Textile Co., Ltd.
Quick Details
| | |
| --- | --- |
| Model NO | ZS-R0234 |
| Keyword | RPET luggage fabric |
| Product group | 20538 |
| Port | shanghaiyangshan |
| Payment Terms | L/C,T/T |
Product information
RPET Oxford fabric RPET bag fabric
Reasons for RPET fabric:
At present, the PET plastic bottles of consumption is very high, the recycle of waste PET bottles, not only can reduce the pollution of the environment, but also waste: a ton of renewable PET yarn = = 4.2 tonnes of carbon dioxide = 67000 plastic province oil t = 0.0364 6.2 tons of water, but only a few used at present, the rest of the thrown out, a waste of resources and environmental pollution. Therefore, its recycling technology has a broad prospect.
RPET Oxford cloth, RPET bag fabric
RPET Oxford fabric, recycled Oxford fabric, environment-friendly Oxford fabric, RPET bag fabric, RPET handbag fabric, RPET rod box fabric, RPET shoulder bag fabric, RPET computer bag fabric, RPET ocean umbrella fabric, RPET chair cover fabric, RPET tent bag fabric, RPET storage box fabric, etc.
Specification: 210 d / 300 d / 420 d / 500 d / 600 d * 300 d / 600 d / 750 d / 800 d / 900 d
/ 1000 d / 1200 d / 1680 d, etc
Ingredients: 100%RPET, 80%RPET, 60%RPET, 51%RPET
Width: 150 cm - 190 cm
Finishing: dyeing, printing, tri-proofing (waterproof, anti-fouling, anti-oil), embossing, wrinkling, gold/silver/white, ULTRAVIOLET protection, flame retardant, PU, PVC calendering (new and old European standard), TPE back adhesive, TPU composite, Youyi adhesive, etc
The fabric is widely used in mountaineering bags, satchels, bags, bags, clothes, briefcases, fashion bags, storage boxes, bags, gift bags, handbags, shopping bags and so on.
RPET Oxford, also known as Oxford textile. Double warp is made of fine worsted yarn, and weft is interwoven with coarse weft. Soft color, soft cloth body, good air permeability, comfortable to wear, used for shirts, sportswear, pajamas, etc.
Jacket Oxford-cloth: the fabric is woven with plain weave on water jet loom, which has the advantages of light texture, soft feel, good waterproof, good durability and so on.
Full elastic Oxford-cloth: the fabric is woven on the water-jet loom by using the porous structure with coarse changes. After the fabric is relaxed and refined, pre-set, alkali reduced and soft set, the reverse side of the fabric is then processed by rubber, plastic and polyester layers. Its weave fine, luster is soft, waterproof good.
Tig Oxford: The fabric is woven on a water jet (with a faucet) loom. With novel fabric design and unique technology, the front face has prominent lattice and strong three-dimensional sense, making it the most prominent part of the fabric. Meanwhile, the reverse side also adopts coating (PU) process, making it more water-proof and more drape.
Weft stripe Oxford cloth: the weaving process of this fabric is made of weft strip woven in water jet (with dobby bibcock). Cloth stripe is clear, set modernity, artistry and drape in an organic whole.
Product introduction
The fabric is widely used in mountaineering bags, satchels, bags, bags, clothes, briefcases, fashion bags, storage boxes, bags, gift bags, handbags, shopping bags and so on.
(1) Recycled PET fabric is a new type of environmentally friendly recycled fabric. Its yarn is extracted from waste mineral water bottles and Coke bottles, also known as Coke bottle environmental cloth (RPET Fabric). This product is very popular in foreign countries, especially in developed countries in Europe and The United States, because of its reuse of wastes. It is widely used in mountaineering bags, satchels, bags, bags, bags, clothing, briefcases, fashion bags, storage boxes, bags, gift bags, handbags, shopping bags and so on.
(2)Recycle PET fabric is made of recycled environment-friendly fiber from coke bottles. The recycled coke bottles are rolled into pieces and processed by spinning, which can be recycled and effectively reduce the emission of carbon dioxide, saving nearly 80% of energy compared with the conventional process to produce polyester fiber.
(3) The environment-friendly yarn has passed the authoritative certification of Taiwan Environmental Protection Agency, US SCS Environmental Protection Agency and European OEKo-Tex Standard 100 ecological environmental protection certification, which has gained higher international recognition.
(4) We will provide relevant certifications and tags to prove that this fabric is environmentally friendly and recycled.
(5) All kinds of products produced by the company can pass the test of MTL, SGS, ITS and other international standards after environmental protection dyeing, environmental protection coating and rolling. Among them, phthalate (6P), formaldehyde, lead (Pb), polycyclic aromatic hydrocarbon, nonylfen and other environmental protection indexes all meet the latest European environmental protection standards and the latest American environmental protection standards.
"Sheng" is in environmental protection
All industries should take the lead in environmental protection
Product display